Justice K S Hegde Charitable Hospital of Nitte (Deemed to be a University), received the Double Helical National Health Award instituted by Double Helical magazine in association with a consortium of Accredited Health care Organizations (CAHO) & Association of Healthcare Providers India ( AHPI), recognizing hospitals' and individuals' contribution towards improving availability and providing affordable health care.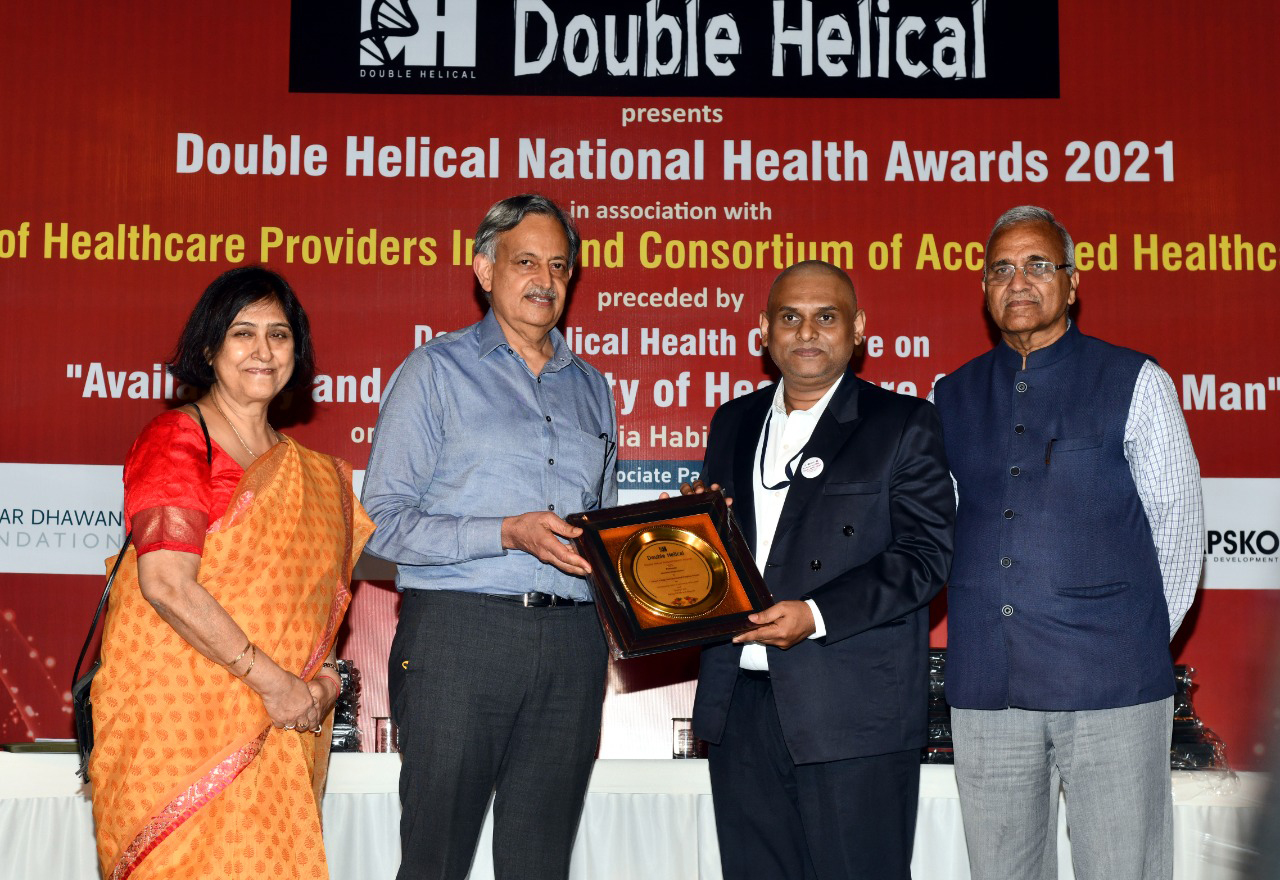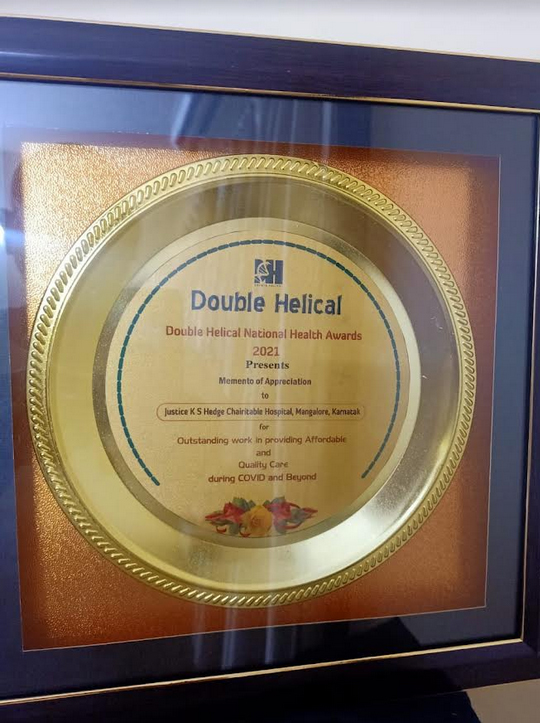 won
Medical Superintendent, Major (Dr) S K Hiremath on behalf of JKSHCH received the award given by the chief guest Prof. (Dr) S K Sarin, Director of Institute of Liver and Biliary Sciences in the presence of eminent medical luminaries, Dr A K Agarwal ex-President Delhi Medical Council, Dr Vijay Agarwal, President CAHO, Dr Giridhar Gyani APHI, Dr Suneela Garg, Professor Director MAMC & Advisor ICMR, Padma Awardee and former Professor HoD, AIIMS, Dr Chandrakant Sambhaji at the award ceremony at India Habitat Centre, New Delhi on 02 May 2022. The award ceremony was a momentous occasion, with recognised doctors and health care institutions
He thanked the organizers for recognizing the hospital's contribution towards providing affordable, quality and safe health care during COVID and beyond. He added that the University led by the Chancellor Shri N. Vinaya Hegde with a vision to build a humane society through excellence in education and Health care has made efforts towards inclusive health care through a multitude of innovative and unique initiatives of Justice K S Hegde Charitable Hospital Derlakatte and more than 20 of its outreach satellite centres.